Fjord Stallion
BAR CY's TUCKER
2009 Supreme Western Canada Champion
Grand Champion Halter Horse at Western Canadian All Breed Pony Shows 2005 - 2006
STANDING FOR STUD IN 2016.
$600.
CFHA Reg # 2299, born May 21 - 2001, 14-1 1/2 HH.
He has grown up to be a very nice Fjord.
He is a delight to be around and work with. He is very quiet and he listens well,
eagerly wondering " what's next ".
Please hold cursor on pictures for more information.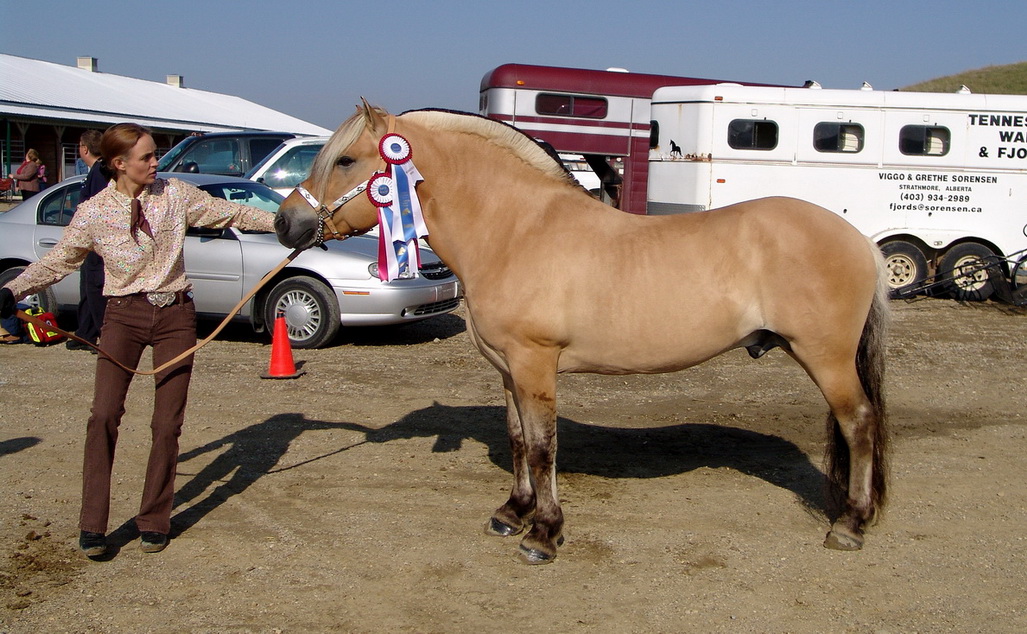 GRETHE showing "TUCKER" at the ALL BREED SHOW sponsored by The Welch Pony and Cob Society of Alberta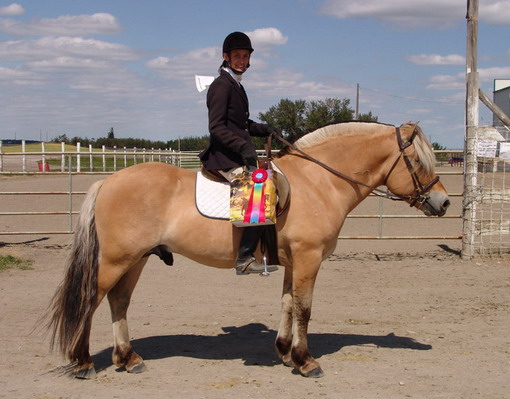 Please call Grethe Sorensen at 1 403 934 2989 or
fjords@sorensen.ca for details about breeding your mares.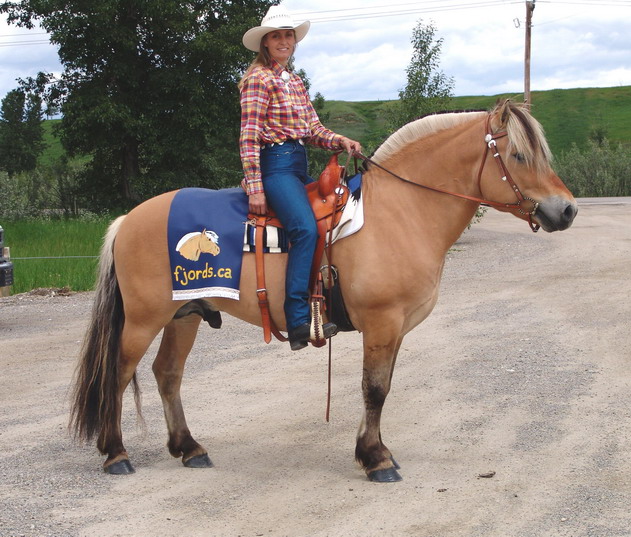 Please click here to return to starting page
or here for gallery 2